About Us Vision and Values Our Partnerships Outreach Careers
At Ecole Solutions, we believe that our success lies not only in our business growth but also in our commitment to reaching out to the communities we serve and assist them in succeeding in their endeavors. For over six years, we have connected with our audiences through many initiatives.
Encouraging young automotive aspirants from BITS, Pilani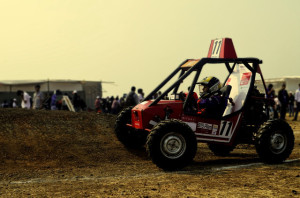 Ecole Solutions is proud to be a Silver Sponsor for Inspired Karters, a team of young racers from BITS-Pilani, one of Asias leading private universities. The team comprises of 50 engineering students who have great passion for designing and fabricating automobiles. Ecole's support enables this team to participate in BAJA 2014, a globally recognized competition that tests participants ability to design, fabricate and race single-seater, all-terrain vehicles. To learn more, please visit www.inspiredkarters.com
Achievements of Inspired Karters in BAJA 2014:
Fastest team to clear tilt test in 30 seconds.
Successfully developed on-board Data Acquisition System.
Successfully developed lightweight aluminum knuckles.
Finished 6th in acceleration test within (.12) seconds of the pole position (first position).
Started 6th in the grid out of 100 teams, for the endurance run.
Supporting School Children in a Bangalore suburb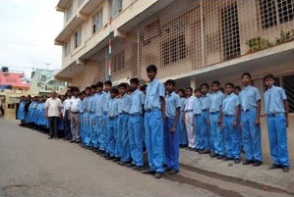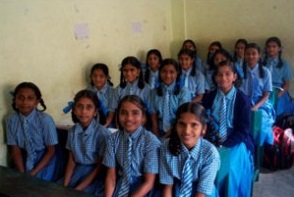 For three years now, Ecole has been serving over 100 underprivileged children aspiring to complete their schooling at Sree Radha Krishna High School, a Kannada medium Government-aided School in Bangalore, by providing school uniforms. The school started in June 1972 with the approval of the Government of Karnataka. Initially a school exclusively for girls, it became a co-educational institution in 2003.
Facilitating a Faculty Development Programme at Amrita University, Coimbatore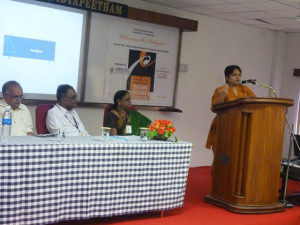 Ecole Solutions sponsored a three-day Faculty Development Programme at Amrita University, Coimbatore from 29-31 August 2013. Themed "An Insight into the Recent Trends in Teaching Language and Literature", the programme attracted leading practitioners in English Language and Literature. An array of topics were covered including Language Pedagogy and Expressive Literature, Teaching Cross-Cultural Issues in Business Communication, The Charm of Learning Poetry in Contemporary Times, Eco-Criticism, Teaching and Learning of English as a Language, Glimpses of Drama and Tête-à- Tête with Technology. To learn more, visit http://englishatamrita.wordpress.com
Celebrating Librarians Day in State Central Library, Itanagar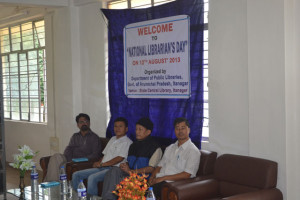 Ecole Solutions was invited to join the officials and staff of the Public Libraries Directorate in Itanagar to celebrate the National Librarians Day on 12th August 2013. The day marked the 121st birthday of Indias Father of Library Science, Dr S R Ranganathan. One of the events highlights was a free week-long membership drive among students and a painting competition. Hundreds of students from different schools participated. Mr. Sunil Kumar, Manager, Library Solutions addressed the participants, advising them on the benefits of the Library to the community, encouraging them to become members of the public library.