About ELL English Online Why ELL English Online? Testimonials Resources FAQs
Ecole Solutions offers pedagogically sound eLearning courseware for English, in partnership with ELL Technologies, a company that has delivered English language-learning multimedia solutions for customers around the world, for over 20 years. About 3.5 million users across 30 countries have benefited by using ELL's Online Language Learning Program.
Global Standards of English assessment
With a thorough understanding of the growing demand of students and working professionals to meet international standards of English Language proficiency such as the Common European Framework (CEFR), TOEFL, TOEIC, UCLES, BEC etc, Ecole Solutions brings to its customers ELL's proven Language Learning products. The graphic below presents correlation levels of ELL to various International Levels and Exams.
ELL Products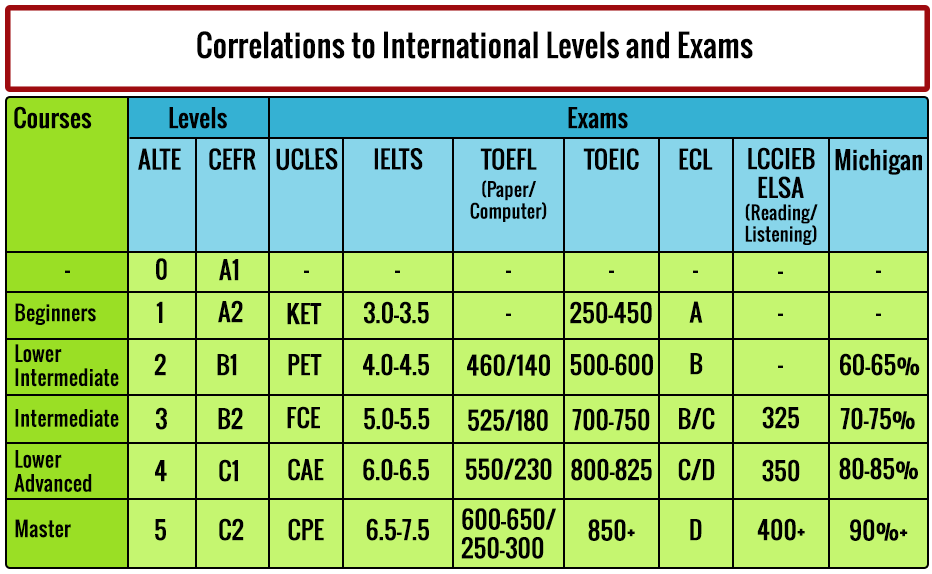 ELL products can be used by schools, colleges and even companies to deliver English Language Lessons and help students or employees gain proficiency in the Language. ELL supplements and complements a Digital Language Lab Platform to enhance the language proficiency of the learners. These products are specially designed for learners of English as a Second Language (ESL), learners of English as a Foreign Language (EFL). Products designed to address different needs include: