About Koha Why Koha ILS? Testimonials Resources FAQs
For centuries, Libraries have served communities around the world in assimilating and disseminating knowledge. Ever since Gutenberg invented the printing press causing information to be easily replicated and distributed to millions of people in the form of a printed page, Libraries have played a significant role in shaping communities of the world. The advent of computers half a century ago and the proliferation of the Internet in recent times have multiplied the order of magnitude many times over and made access to information faster and cheaper, creating a level playing field, limited only by access. The problem of access is fast disappearing with the telecom revolution of the last decade or so, bringing the worlds knowledge quickly and efficiently to every person. The world has not seen a bigger revolution than this. Traditional Libraries that host unique collections to serve a particular community or group must therefore ensure that their catalogs are available to their patrons on devices such as Smart Phones and Tablets that people use every day, else their very purpose of existence will not be served.
Helping Libraries create digital catalogs of their collections, enabling online access to Library catalogs and facilitating circulation of material to patrons quickly and efficiently with world-class technologies, Ecole Solutions is ushering in a quiet transformation in local Libraries. The technologies that we deploy to create modern infrastructure in Libraries include:
Integrated Library System (ILS)
RFID based Library Automation
Koha Integrated Library System (ILS)
With a choice of Library Management Systems available from around the world, it is often an easy decision for Libraries to simply choose to implement Koha, which is a free Open Source Library Software distributed under the General Public License (GPL) version 2 or later. Ecole Solutions can help Libraries implement a fully integrated automation system using Koha Library Management Software which offers the following features: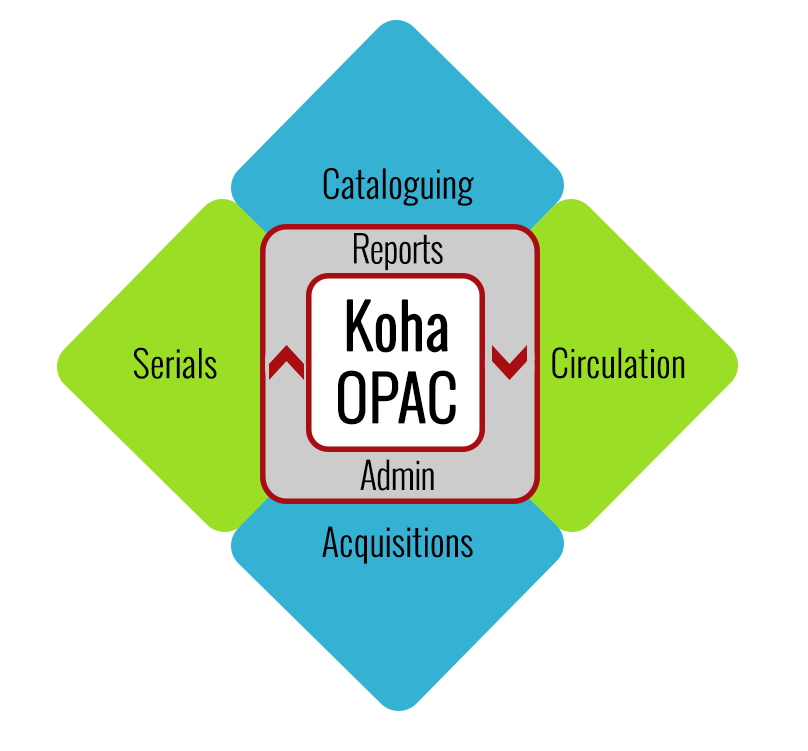 Deployed in hundreds of Libraries around the world, Koha's development is supported by a growing community of users enabling Koha's feature set to expand, serving the evolving needs of the users around the world. Ecole Solutions, a listed official partner of Koha Library Management Software, offers Implementation, Project Management, Customization, Data Migration, Hosting and other support services for Koha ILS. Click here to learn more about Ecole's menu of Services to support its technology solutions.