Professional Services
Implementation assumes paramount importance to ensure adoption of technologies to optimise the return on investment. In order to ensure a structured approach to project implementation, Ecole Solutions has developed a framework that defines the processes and methodology for its delivery teams to execute projects.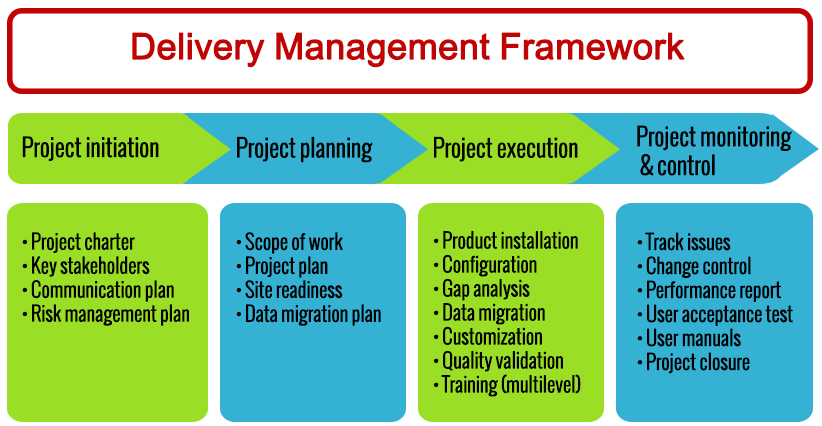 Pre-Implementation Consulting: Deployment architecture, Site-preparation, Project Charter, Scope Development, Gap Analysis and Project Planning form part of this service.
Installation: Installing the software and hardware as per the deployment architecture, configuring and testing them.
Data Migration: Data modeling and legacy data migration on to the new system and testing the data is a critical service provided.
Customization: Based on the gap analysis and a Change Request Process, customizations are effected to the application to best serve the customer's requirements.
Training: Comprehensive training is provided to users to make the most of the system. Training will include technical training as well as functional training.
Post-Implementation Support: Ecole Solutions enters into specific Service Level Agreements and/or Annual Maintenance Contracts with customers to provide the required functional and technical support during the Warranty and Post-Warranty stages. These services can also be customized as per client's requirements based on whether the customer needs On-Site or Off-site support and the level of support required.
Managed Services: Hosting and maintaining the software application in a secure data centre so that the customer does not have to worry about server infrastructure and everyday administration including data back-ups.
Tags: educational services, professional services