Ecole Solutions offers world class testing capabilities, processes and infrastructure for high stakes online or pen and paper exams. The flexible service delivery frame-work comprising of five critical elements allows customers to choose one or more from a basket of service offering to suit their needs as illustrated in the graphic below: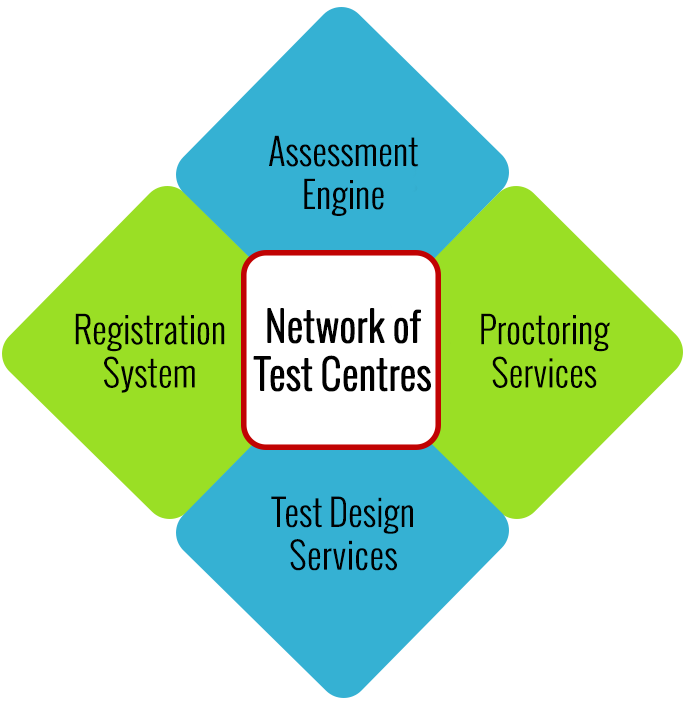 Test Center Infrastructure: A wide network of secure test centers of global standards for candidates to take an exam at a location and city of their choice.
Test-Delivery Platform: Ecole offers marksplusTM – Test Authoring and Online Exam System, a versatile, robust, scalable and secure test delivery platform which will allow Institutions and Certification bodies develop tests and deliver exams securely.
Proctoring Services: Ecole offers exam proctoring services for high-stakes assessments including Entrance Exams, Recruitment Tests and International Certification Exams delivered either online or on paper.
Registration System: Ecole offers an online registration system that enables candidates to register for an exam.
Test Design Services: Ecole offers Test Design Services including item bank development that help meet testing objectives.